Mobile Applications Development
Make your organization digitally mature
Alike E-commerce, Mobile Application is nowadays necessary for all the business. Many start-ups and big enterprises are now moving to high-quality mobile application which will strengthen your business's competitiveness:
Proven Results and Methodology

Guaranteed Quality Results

Timely Delivered

Dedicated Resources on Demand
We build your website to build your business
Understanding basic fundamental of Website Design and Development is an integral part for your business growth. Website is a digital platform for your business and will work for you even when you are not working.
Our team of expertise people will work on your project to design and develop a website that magnifies your business idea, elaborate your brand which will take your business a step forward for success.
One small thing left…. GO ONLINE!!
Foundation of your online retail business is E-commerce. Innodel has best in standard E-commerce solution that fits in your industry with complete customized solutions:
Homepage to Checkout easy process

Easy to manage your Content and Scale

A Powerpack Marketing site

Rich in Features and Functionality

Flexible and Cost Effective
Enterprise Business Applications (ERP & CRM)
Integrate, Innovate and Evolve
Enterprise Business Application is a full enterprise solution for your Human Resource Management, Customer, and all the other stakeholders. For a successful implementation of your Enterprise Application it is necessary to have a deep knowledge and hands-on experience of platform along with functionality and design.
Over a decade, Innodel is having experience which will help to rapidly implicate the solutions for your business as the reason Innodel using technology is so successful and quite simple- they have adopted enterprise solution not as a one of the process but incorporated as a core of their business process.
Fueling your logistics chain
Inventory Loss or management of Inventory is a most important concern for a product based company. Innodel has a Customized Warehouse Management solutions which will keep real-time inventory visibility and promptly respond to customer's demand.
Advanced Inventory Management System will have Order Fulfillment for Distributors and Complete Procure-to-pay Purchasing method which will save your time and mostly money that goes from the bottom line.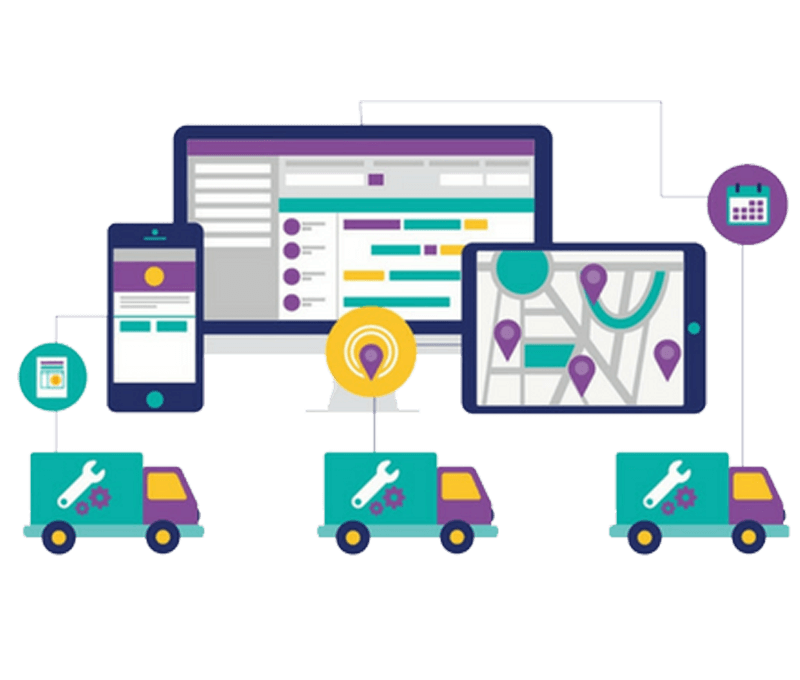 Mobile Workforce Automation
Accelerating Rise of Mobile Workforce
When your customers and employees are out of the office area, it becomes very important to stay connected with them. Innodel has a perfect solution for this, here you need a Mobile Workforce Management system where employees can submit their forms, tasks, HR activities, IT issues and also review, check status and approve-disapprove them.
Mobile Workforce Automation will give more opportunities and leveraging mobility for more transactions from anywhere, on any device.
Control the chaos for transportation and related safety issues with all-in-one Fleet Management Software. It has a complete record of your Fleet with a customized solution in it. Below are some of the solutions for your on the go Fleet Management System.
Real-time Tracking

Route Replay

Distance Travel Report

Over speeding Report

Geographical Tagging

Fuel and Temperature Monitoring
Decorated Merchandise Business Management
Speed out to reach your market
Decorated Merchandise Business Management offers a point of sale software solutions with all the sale functionality like invoicing, quoting, merchandising, accounting, finance etc.
Decorated Merchandise Business Management is a new generation business management process where Innodel provides customized solutions for your special requirement. Many companies are using this solution for their special markets such as fine craft, gifting, jewelry, apparel, and home decorated goods.